Cottleville, MO
The Town of Cottleville is one of the oldest in St. Charles County. Founded in 1798, the city has provided for many and now is a growing place where business thrive and offer back to the community opportunities for those who live there!
---
Monday – Friday:
7:00am – 7:00pm |
Saturday:
8:00am – 1:00pm |
Sunday:
Closed
---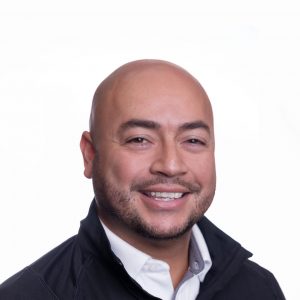 Regional Director Of Operations: Frank Ochoa
Hi my name is Frank Ochoa and I am a 42 year old father of 3. I have played sports all my life and had a gym membership my entire adult life. 3 years ago I was playing soccer 3 nights a week and injured my lower back. This lead to a blown out L4 and L5 that caused spinal stenosis and almost paralyzed the lower half of my body. I had a spinal bone fusion surgery and had to have both disks removed. I was unable to exercise for 18 months. Once I was released to exercise I eased my way back into the gym but now I was over 40 and all of the cards were stacked against me. I had ballooned up to 225 pounds which at 5'6″ is considered OBESE! I went through all of the standard methods to begin trying to lose the weight. Crash diets, cardio, weight training, home workouts…Only to be the equivalence of a hamster on a wheel going NOWHERE! I started to do some research about fitness for men over 40 and by the grace of GOD I was introduced to QuickHIT. I tried 2 workouts and was immediately hooked. I fell in love with the company and concept so much that I now work here! I am on my health and wellness journey and I want to help as many people get off of the hamster wheel as possible, while keeping them safe from injury. I cannot wait to see YOUR RESULTS!!!
---

High-Intensity Training Specialist: Alex Schneider
Hello, my name is Alex Schneider. I am 27 years old from O'Fallon, Missouri. My fitness journey started about 8 years ago when I wanted to grow some muscle instead of being the short skinny kid. It took many years working hard, staying consistent and believing that I could do this if I really put my mind to it! I studied and practiced over and over, which made me fall in love with living a healthy lifestyle and the benefits from it. I'm passionate about many things in life, and one of those is helping others in any way possible and living a positive lifestyle. Personal training is a perfect job to do just that. I love seeing my clients each week. Seeing their progression from my workouts and changing someone's life for the better is priceless. Doing what I love to do while helping others change in a positive way or get the dream body they want is more than I can ask for! I have my Bachelors Degree in Criminal Justice with a minor in Business Law.
Certification
High-Intensity Training Specialist
Red Cross First Aid/CPR/AED Certified
---